Fix your Printer or Scanner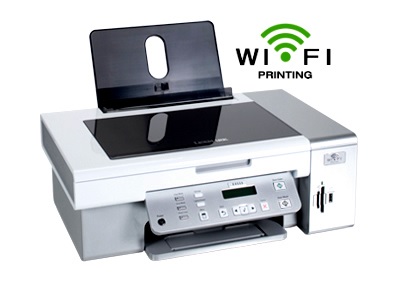 Enjoy reliable printing, wirelessly, via AirPrint, USB or through your workgroup
We troubleshoot, fix and configure stand alone printers, networked printers, wireless printers and multi-function printers from most manufacturers, including HP, Dell, Brother, Canon, Epson, Samsung and Oki.
Common printer problems we fix include:
Printers that won't print

Printer that are offline

Printer drivers that will not install

Printers which won't print using AirPrint

Setting up of (HP, Epson, Canon etc.) wireless printers

Setting up and troubleshooting of printer sharing / networked printers

Printer spooler issues

Printer problems in Windows 7

Printer problems in Windows 8 and 8.1

When print output becomes garbled

Printer problems in Mac OS X

Paper jam issues
Brands of Printers and Multi-Function Printers that we configure include:
HP (LaserJet, Office Jet, Photosmart, etc)

Epson (Stylus, Workforce Pro, etc)

Brother (HL, DPC and MFC series)

Samsung Laser Printers

Canon (Pixma, i-Sensys, etc)

Kyocera

Ricoh (Aficio Laser Printers)

Oki Laser and Multi-Function Printers
Troubleshooting Network Printing Issues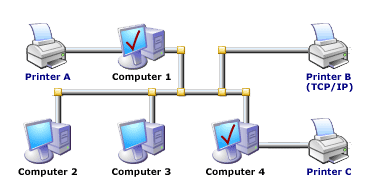 I cannot add my printer (e.g. HP, Dell, etc) to my network?
Make sure that your computer is on the same workgroup as the printer.
Make sure that the correct printer drivers are installed locally on the client PCs.
Make sure that you have the correct IP address of your printer.
Make sure that the client PCs are using the correct IP address.
Make sure that your firewall is not blocking access from your computer to your network printer.
Common printer error messages that we fix include:
"Unable to install printer. Operation could not be completed."
"Printer is offline."
"The print job could not be completed because the printer is unavailable or not connected."
"An error occurred while communicating with the printer."
"Windows cannot connect to the printer, operation could not be completed."
"Windows could not start the Print Spooler service."
"Failed to Print document."
Tips for Troubleshooting, Fixing or Configuring Your Printer
Always clear the print queue. Go to Start > Control Panel > Devices and Printers. Then select your printer by right-clicking its icon. Click on "See what's printing". Highlight all the contents and delete every file in the print queue.
Make sure that your printer is using the correct port.
If you're using a networked printer, make sure that your computer is using your printer's correct IP address.
Try removing your printer driver and then re-installing it. Remember that removing your printer via the Control Panel is not actually removing the driver, just the icon. If you want to fully uninstall your printer driver, download an uninstall utility from your manufacturer's website or use the one which is sometimes included on your printer installation CD. Alternatively, use the Control Panel to go to Devices and Printers. At the top of this panel, you should see a button for "Print Server Properties". Select the drivers tab, followed by the driver that you would like to uninstall. Select "Remove driver and driver package", followed by OK. After you have restarted Windows, the driver will be uninstalled.
Make sure that your Windows Print Spooler service is set to automatic.
Tips for adding your Printer to your Windows Network (Workgroup)
It is advisable to give your printer a Static IP address, rather than one which is assigned via DHCP. Printers with a fixed (Static IP address) will have a more reliable connection to the computers on your network.
When adding a printer to your network, make sure that you are logged in as an administrator. If not, the printer driver might disappear after you have logged out of the system.
If you cannot print, try pinging the networked printer which you're trying to print to. If you cannot ping it, make sure that you're using the right IP address.
If you're certain that the IP address is correct, but you still cannot ping the printer, try adding a new TCP/IP port by clicking on the "Add Port" button on the client PC. This can be found in Printer Properties under the Ports tab.
Tips for adding a Printer to a Mac
Your Mac will occassionally indicate that "Software for this printer is available from Apple. Would you like to download and install it?" If you select "yes", it might go from "finding" to "downloading", followed by "installing", before reverting back to "finding" again. To avoid this rather annoying loop, navigate to /library/Printers/YOURPRINTER file and delete all references to your printer (e.g. HP OfficeJet 6700). Now try installing your printer again.
What is the best way to set up my (HP, Canon, Epson, etc) wireless (wi-fi) printer to my Windows PC?
First of all, find the IP address of your printer.
Now make sure that you have the correct driver is installed, which corresponds to your printer's model number.
Then, make sure that the wireless feature has been enabled on your printer. A small blue LED light will sometimes indicate this.
Now, using your printer's LCD panel display, you should see a section called Network Settings, Network Configuration or, sometimes, just Network. Select Wireless. You should not see a list of SSIDs for wireless networks in your area. Select your wireless network, e.g. UPC58968611, and a dialogue box should now appear, asking you for the wireless network security key. Enter your wireless network password, which will connect the printer to your wireless network.
Now go to your Control Panel > Devices and Printers and select Add Printer. Your printer should now appear.
To test your printer settings, try testing a printer test page.
I cannot print PDF documents
Make sure that you are using the latest version of Adobe or Foxit Reader.
If using Adobe Reader, go to Print > Advanced > select Print as an Image. Click OK and try to print again.
Another trick which you can try is to repair Adobe Reader. Go to the Control Panel, then Programs and Features. Select Adobe Reader and now click on Change.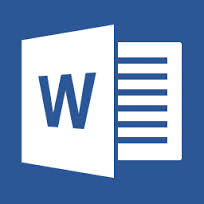 I cannot print from Microsoft Word?
Check that your page set up in Microsoft Word corresponds to the type of paper you are using in your printer (e.g. A4).
Some models of printer are by default set to print in Letter (American standard) and not A4 (European standard). Make sure you have A4 set as default, if that is the type of paper you use.
If you're using a Mac and cannot print from Word, try resetting Microsoft Office preferences to default. To perform a reset, close all Microsoft Office applications down on your Mac, go to your desktop and create a folder of any name e.g. Office Preference Files Backup. Then follow these steps:
1) Navigate, on your Mac's hard drive, to User home > Library > Preferences.
2) Drag com.microsoft.Word.plist into the MS Office Preferences folder.
3) Repeat this for any impacted applications, e.g. com.microsoft.Powerpoint.plist, etc.
4) Drag the Microsoft folder (in User home > Library > Preferences) into the MS Office Preferences folder.
Every time I try to print from my Mac, the printer icon in the Dock keeps bouncing. What should I do?
When the printer icon bounces on Apple Mac systems, it usually indicates there is a problem with one or more printing tasks in the print queue. To fix this, open your print queue and delete all print jobs. When you're done, the status message in the print queue windows should say "Printer Ready".